HIV/AIDS: The fight continues
30 November 2021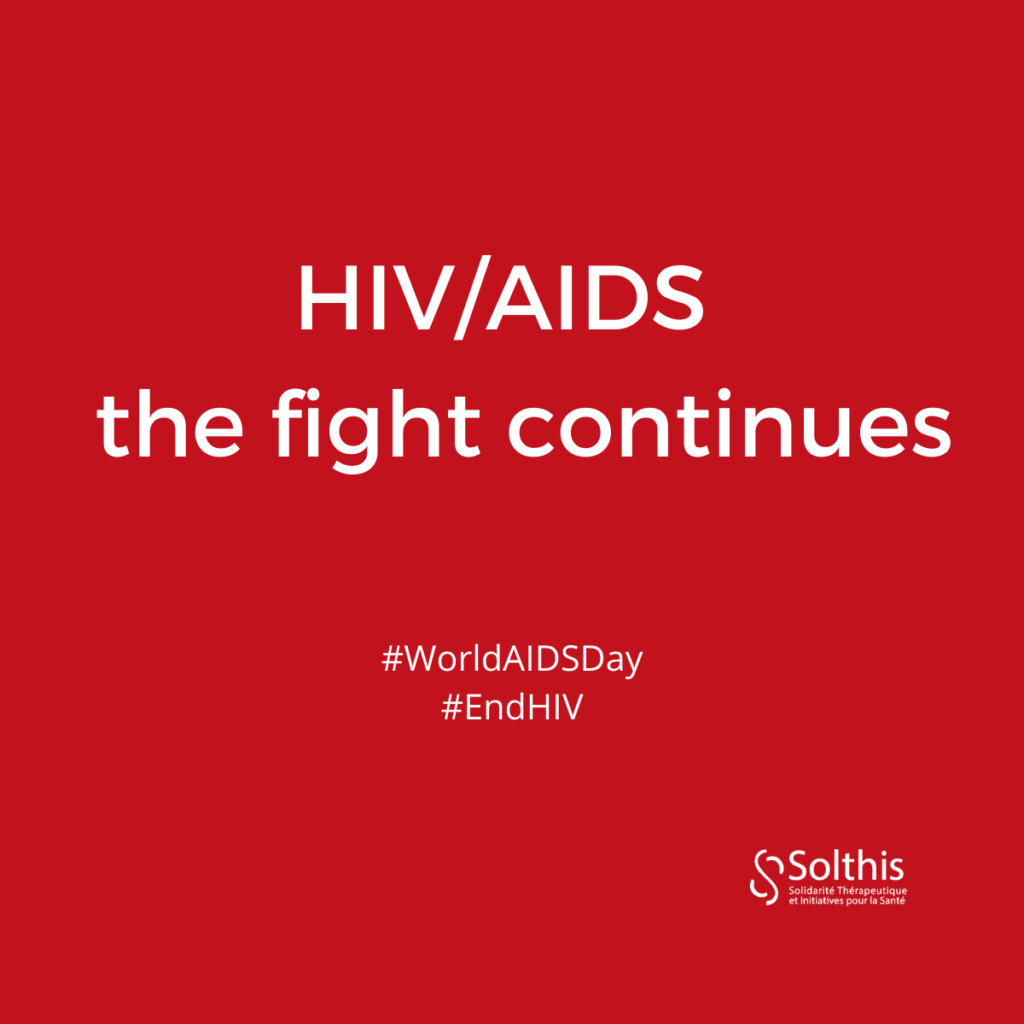 On this World AIDS Day, Solthis reaffirms its commitment to this global fight that impacts women, children and men of all origins on all continents.
In West and Central Africa, despite progress in the fight against HIV thanks to intense international mobilization and the involvement of countries and civil society, 32% of people living with HIV are unaware that they are living with the virus, and therefore cannot benefit from treatment. 42% of pregnant women living with HIV do not receive treatment, which puts them at risk of falling ill and transmitting HIV to their children. Besides, 74% of children living with HIV are not treated. The Covid-19 pandemic has unfortunately intensified this situation by reversing the fragile progress that has been made, particularly in HIV testing, which is the first necessary step towards treatment and patients' follow-up.
In West Africa, Solthis is continuing its efforts to strengthen access to and quality of health services, by supporting health professionals and placing patients at the heart of care, so that they can benefit from the necessary and appropriate care throughout their lives.
In response to the Covid-19 pandemic, we have implemented projects to promote the protection of health workers and people living with HIV. We have worked to facilitate patient care, for example by spacing out their appointments at health centers. Since 2018, we have deployed HIV self-testing, an innovative do-it-yourself testing method that complements other existing testing methods. The self-test has not only improved HIV testing for those without access, but also enabled continued testing during the Covid-19 pandemic.
We are, more than ever, committed to continuing the fight against HIV and to supporting each person in this fight, for themselves and for future generations.

  Dr Guillaume BRETON, Head of Infectious Diseases and Research at Solthis