Our videos, photos and 20-year brochure
18 October 2023
On October 4th, 2023, Solthis celebrated its 20th anniversary at the Hôtel de Ville de Paris.
The event, which attracted over 200 participants, featured two round-table discussions with our founders and 18 speakers :
What's the new deal for global health in West Africa?
Sexual and reproductive health and rights: a lever for the emancipation of women and young people.
In parallel, a photo exhibition (click on it to discover it) retraced our 20 years of action in the field, and a stand presented our tools in sexual and reproductive health and rights and our commitment document for a feminist approach to healthcare.
We also produced a brochure and a film retracing our two decades of commitment and the impact of our actions.
Solthis brochure 20 years of action, commitment and expertise in the service of health :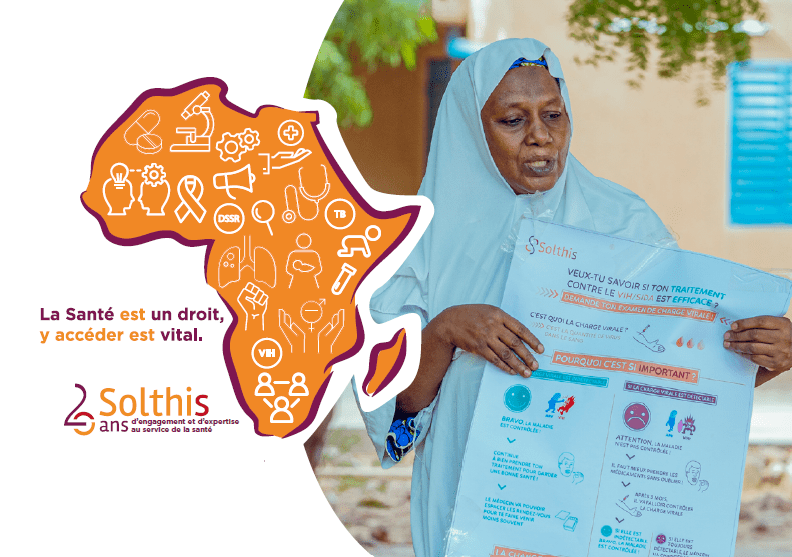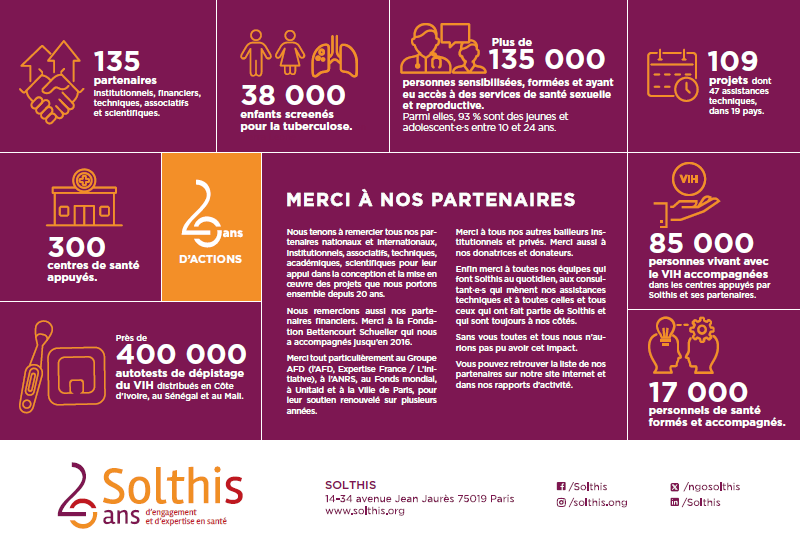 Video 20 years of impact :
We would like to thank our institutional, technical, financial and civil society partners, our founders, our teams, our partners and friends, all those present and all those who have supported us for so many years. Discover our video retrospective of this anniversary day, accompanied by a selection of photos. – Photo credit: Gianni Giuliani
Our 20th anniversary at the Hôtel de Ville in 1 video clip :
Photo gallery of the October 4th celebration at the Hôtel de Ville :