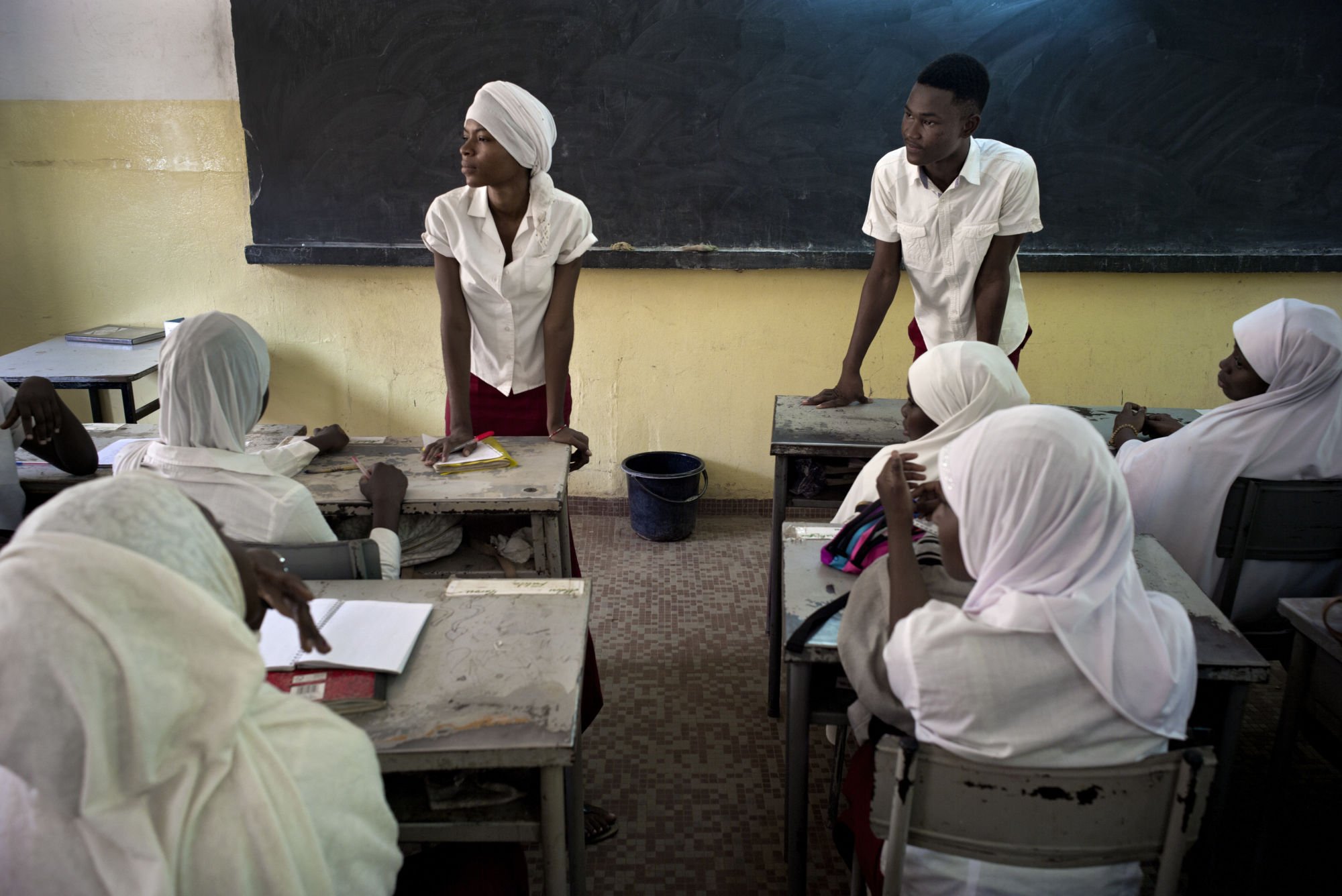 Access to high-quality sexual and reproductive health (SRH) is a fundamental right.
The Issue
In West Africa, 225 women die every day in childbirth, and for every woman who dies, there are about 30 others who suffer from disability. The subregion is also characterised by some of the highest fertility rates in the world, and a very low level of contraception. About 25% of married women aged 15-49 want to spread or limit births, but do not use modern contraceptive methods, mainly because of the inaccessibility of family planning services. The situation is particularly worrying for young people (aged 15-24), who represent on average between 40 and 50% of the region's population. This means that in 62% of cases, the family planning needs of adolescent girls are not being met. Pregnancy and childbirth complications are a leading cause of death among women aged 15 to 19 in countries with limited resources, underlining the importance of improving access to reproductive health services, and of preventing unwanted pregnancies.
Improving access to high-quality sexual and reproductive health services necessarily involves work on social gender norms and the rights of populations, especially young people, in the field of SRH. To be effective, prevention cannot be limited to a biomedical approach to risk reduction. Demand for, access to, and provision of sexual and reproductive health (SRH) services are strongly influenced by contextual factors. Evaluating the fertility aspirations of girls/women and boys/men, their levels of decision-making power in their community and at home, understanding their access to social and community networks and to capital, and transforming social norms concerning sexuality and parental or marital consent, are key factors to consider in improving SRH.
The risk-reduction approach to improving access to care must therefore be combined with an approach to access to rights, including work on the promotion of equality of gender relations, of a satisfying sexual and emotional life, and of the fight against gender-based violence. These changes must be aimed at young men and women, but also at their environment: families, people in authority (teachers, carers), communities, and more broadly at the political and institutional level. In addition to this work on user demand, the focus should also be on improving the availability and quality of SRH services, and their adaptation to the specific needs of different users.
Solthis' Action
Solthis is acting in this field through for instance the JADES project (Young People and Adolescents in Health).
Country action
NIGER
MALI
Expertise
ADVOCACY
STRENGTHENING SYSTEMS AND HEALTH SERVICES
CAPACITY BUILDING
HEALTH SERVICE
Health priority
HIV / AIDS