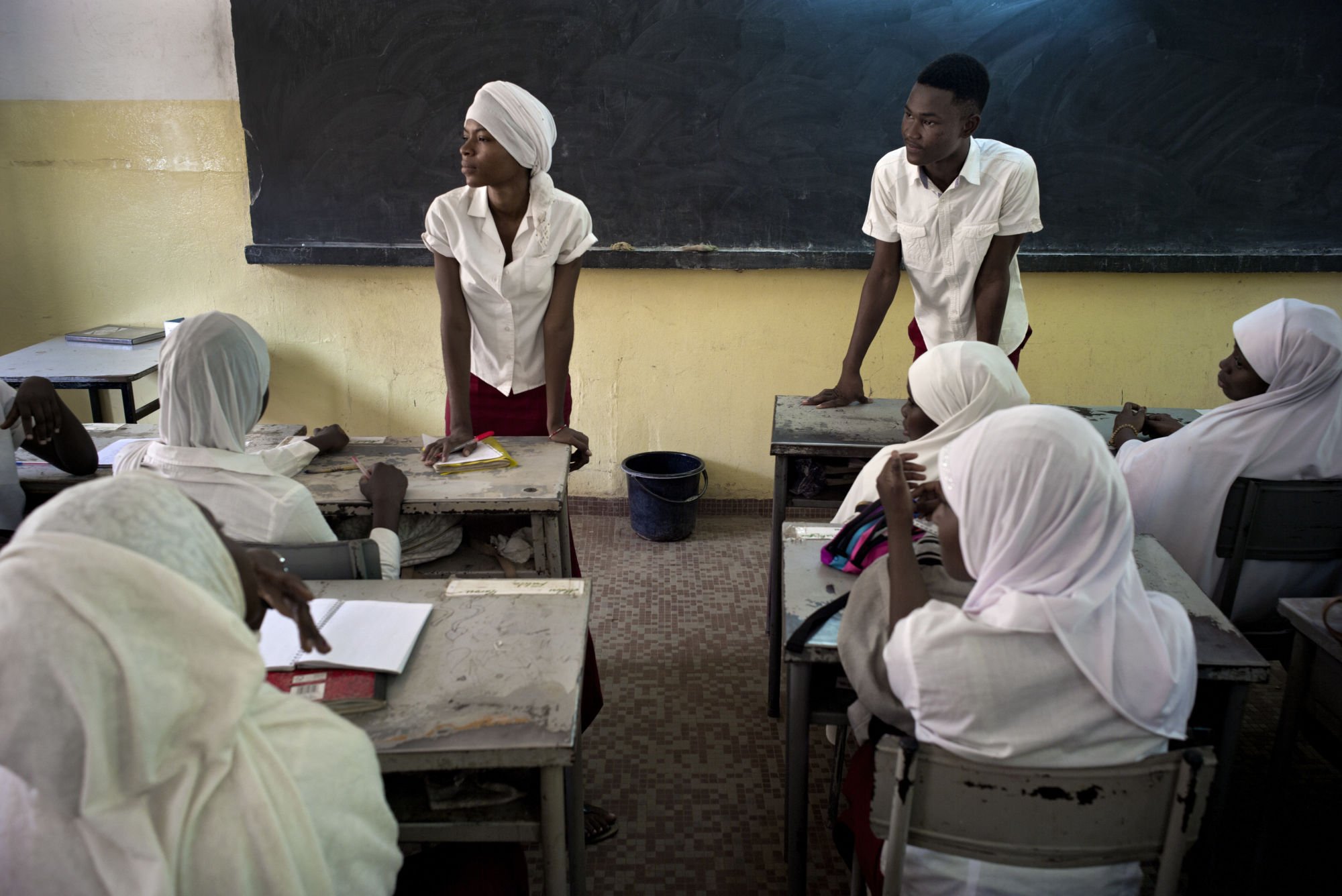 Access to quality sexual and reproductive health and rights (SRHR) is a fundamental right.
What is at stake?
In West and Central Africa, sexual and reproductive health and rights indicators remain worrying. Health problems related to sexual and reproductive health thus represent an important issue due to their prevalence and their Worldwide, approximately 303,000 women die each year from pregnancy-related causes.
Among young people and adolescents in particular, improving access to SRH services is a strategic issue. In Africa, according to UNAIDS, young people aged 15-24 years account for 39% of new HIV infections among adults. Access to contraception for adolescents would prevent 2.7 million unwanted pregnancies per year in sub-Saharan Africa, according to a study by the Sex Rights Africa Network.
Positioning and actions of Solthis
In order to meet the sexual and reproductive health (SRH) needs of individuals, Solthis aims to implement interventions that strengthen the exercise of sexual and reproductive rights by individuals and improve access to comprehensive, quality SRH services. The organisation recognises the importance of a comprehensive and integrated approach to support individuals in their sexual and reproductive lives throughout their lives, with each SRH service being part of a set of interconnected components.
Because adolescents and young people represent a group whose needs are insufficiently taken into account, Solthis supports the implementation of services adapted to their specificities.  In this way, the organisation aims to promote access to services that meet the needs of particularly vulnerable and/or marginalised populations, such as people living with HIV, sex workers, or LGBT+ people. Finally, Solthis is committed to supporting its national partners such as civil society organisations and institutions in the definition and implementation of programmes and public policies adapted to the needs.
Solthis also recognises the importance of empowering individuals to take action on their own health.  The organisation affirms its commitment to the right of individuals to freely define their own sexuality and to enjoy respect for their bodily integrity, privacy and autonomy. Every person should be able to have their own body and enjoy a safe sexual experience.    Each person should be able to decide if, when and with whom they wish to be sexually active, and to decide freely if, when and with whom to marry, have children, their number and the spacing between births.
Solthis' interventions
The JADES project in Niger illustrates Solthis' integrated and global approach in the field: based on human rights, the empowerment of individuals and the fight against gender inequalities, the project is part of an effort to enhance the skills of national civil society actors at the same time as it seeks to strengthen health systems.
From 2016 to 2019, the first phase of the JADES project has made it possible to put young people at the heart of the process of preventing unwanted pregnancies and STIs, and to create an open dialogue with their entourage in order to bring about lasting change in the field of sexual and reproductive health in Mali and Niger. Within this framework, several outreach activities involving peer educators (young people trained to disseminate sexual and reproductive health information to their peers and to direct them to appropriate care structures) have been set up. Discover the results of the first phase
The project is now in its 2nd phase, with a view to strengthening advocacy for youth SRHR. Strengthening and enhancing the skills of civil society actors is central to the project, in order to remove barriers to access to SRHR.
Country action
NIGER
MALI
SENEGAL
Expertise
ADVOCACY
Community mobilisation and health promotion
STRENGTHENING SYSTEMS AND HEALTH SERVICES
CAPACITY BUILDING
Health priority
Sexual and Reproductive Health and Rights
HIV / AIDS