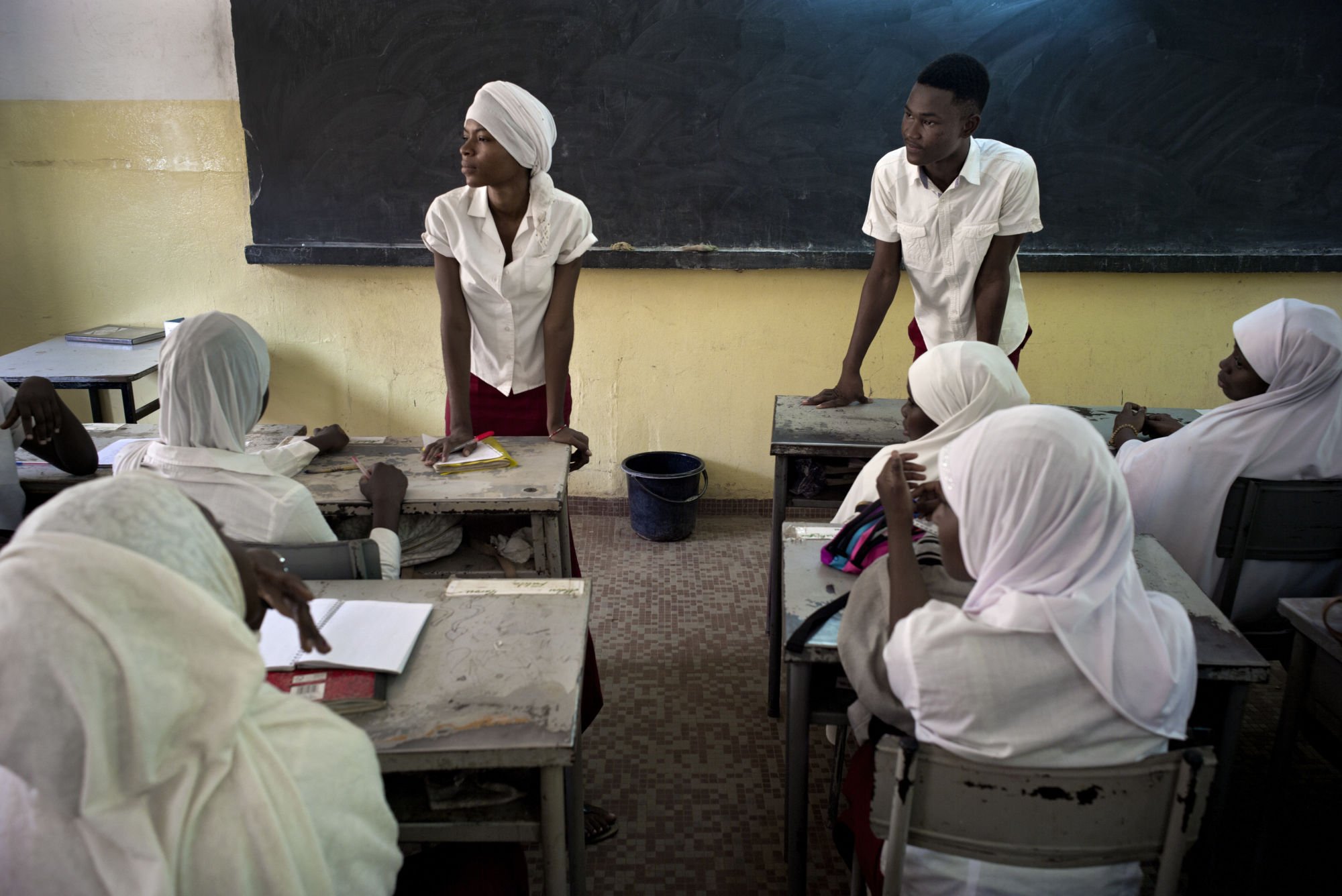 Access to sexual and reproductive health and rights

is a fundamental right

Although some progress has been achieved, including a 45% decline in maternal mortality between 1990 and 2015, commitments to sexual and reproductive health and rights remain significantly inadequate worldwide. Every day, 800 women die from preventable causes related to complications from pregnancy and childbirth, and every year there are 225 million women who want to avoid pregnancy but lack access to safe and effective contraception, resulting in 80 million unwanted pregnancies worldwide and 22 million unsafe abortions.
Sexual and reproductive health is an inclusive concept that covers sexual and reproductive health as well as maternal and newborn health. It involves respect for the sexual and reproductive rights of all people: the right to live a safe and freely chosen sexual life, the right to have access to comprehensive family planning services, and the right to live free from sexual violence and with respect for one's bodily integrity.
In West and Central Africa, sexual and reproductive health and rights indicators remain a concern. Health problems related to sexual and reproductive health are therefore a major problem due to their prevalence. Young people and adolescents in West and Central Africa are particularly concerned: only 14.7% of young women aged 15 to 24 who are married or in union, or their sexual partner, are currently using at least one method of contraception, and the region has the highest proportion of adolescents giving birth before the age of 18 (33%). Access to contraception for adolescents could prevent 2.7 million nonconsensual pregnancies per year in sub-Saharan Africa, according to a study by Sex Rights Africa Network.
Solthis' strategy and actions to promote sexual and reproductive health in Africa
In order to address the sexual and reproductive health (SRH) needs of populations, particularly the most vulnerable and marginalized (people living with HIV, sex workers, or LGBT+ people), Solthis implements interventions that both strengthen the exercise of their sexual and reproductive rights and improve access to comprehensive, quality SRH services.
The organization recognizes the importance of a comprehensive and integrated approach to supporting individuals in their sexual and reproductive lives throughout their life span, with each SRH service being part of a set of interconnected components, with a particular focus on the following priorities:
complete sexuality education ;

contraceptive counseling and service ;

STI/HIV prevention and management ;

cervical cancer prevention, diagnosis, and management

;

prevention, detection and treatment of gender-based violence;

strengthening health care for young people and adolescents and taking into account the specific needs of those in vulnerable situations;

integration of SRH and HIV services;

complete abortion care.

and at the primary health care level :

prevention of mother-to-child HIV transmission;
prenatal care;
emergency obstetric and neonatal care;
postnatal care;
referral to appropriate facilities.
——————
→ Découvrez le positionnement de Solthis en matière de DSSR.
→ En savoir plus sur nos projets et résultats
Country action
SENEGAL
GUINEA
NIGER
COTE D'IVOIRE
MALI
BURKINA FASO
Expertise
STRENGTHENING SYSTEMS AND HEALTH SERVICES
CAPACITY BUILDING
ADVOCACY FOR FAIR ACCESS TO QUALTITY HEALTH CARE
Health Service Provision Initiatives
Capacity building and empowerment
Community mobilisation and health promotion
Health priority
Promoting Sexual and Reproductive Health and Rights
Improve the health of children in Africa
Fighting HIV / AIDS