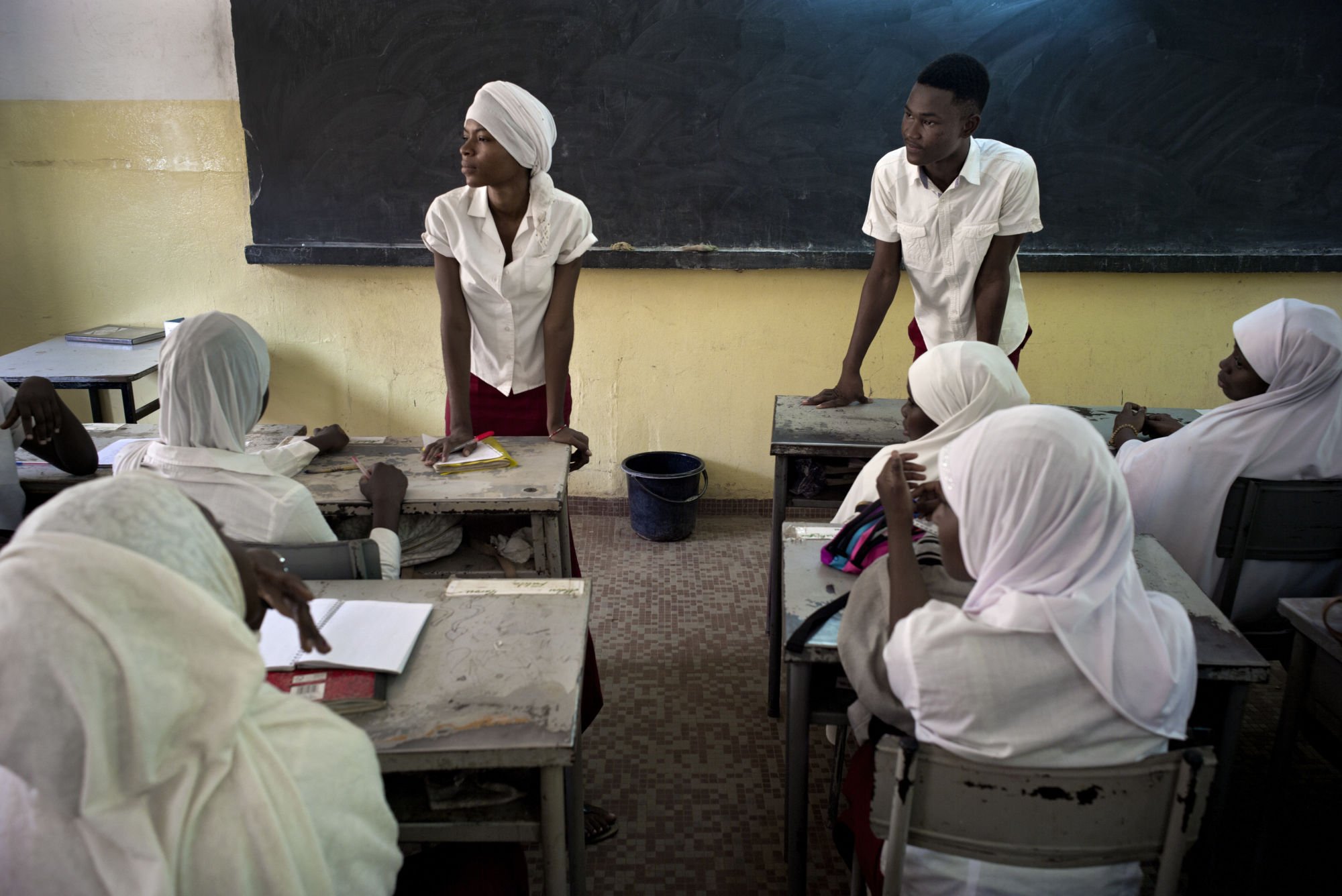 Access to high-quality sexual and reproductive health (SRH) is a fundamental right.
The Issue
In West and Central Africa, sexual and reproductive health indicators among young people and adolescents are low: only 14.7% of young women aged 15 to 24 who are married or in a relationship, and their sexual partner, currently use a method of contraception. The region has the highest proportion of adolescents giving birth before the age of 18 (33%) according to EDS and MCIS data ; and according to UNAIDS, young people aged 15 to 24 account for 39% of new cases of HIV infection amongst adults. The « young » population is therefore diverse with specific vulnerabilities compounded by poor access to sexual and reproductive health services that meet their needs, by the lack of access to reliable information, by socio-cultural factors linked to taboos around sexuality, early marriage, gender inequality, and the low status of young people in society. Thus, young people constitute a major issue at the heart of our action to improve access to good quality sexual and reproductive health services (SSR). Solthis is therefore committed to developing projects that provide an integrated approach to sexual and reproductive health and HIV, which revolves around the needs of the young people themselves in a holistic approach to their care. This is particularly evident in Niger with the JADES project and necessarily involves work on the evolution of social norms on gender and the rights of populations and more precisely of young people in terms of SRH.
Solthis' Action
Between 2016 and 2019, the 1st phase of the project placed young people at the center of the prevention pro-cess and allowed them to establish an open dialogue with those around them in favour of sustainable changes to sexual and reproductive health (SSR) in Mali and Niger. As part of this process, various outreach activities invol-ving peer educators (young people trained to disseminate information on sexual and reproductive health to their peers and to refer them to appropriate care facilities) have been set up. Discover the results of the 1st phase

En 2019, the 2nd phase of the JADES project aims to consolidate the 1st phase of the project and strengthen advocacy for the sexual and repro-ductive health rights (SRHR) of young people in Niger through a multi-channel strategy.

Country action
NIGER
MALI
Expertise
ADVOCACY
Community mobilisation and health promotion
STRENGTHENING SYSTEMS AND HEALTH SERVICES
CAPACITY BUILDING
Health priority
HIV / AIDS