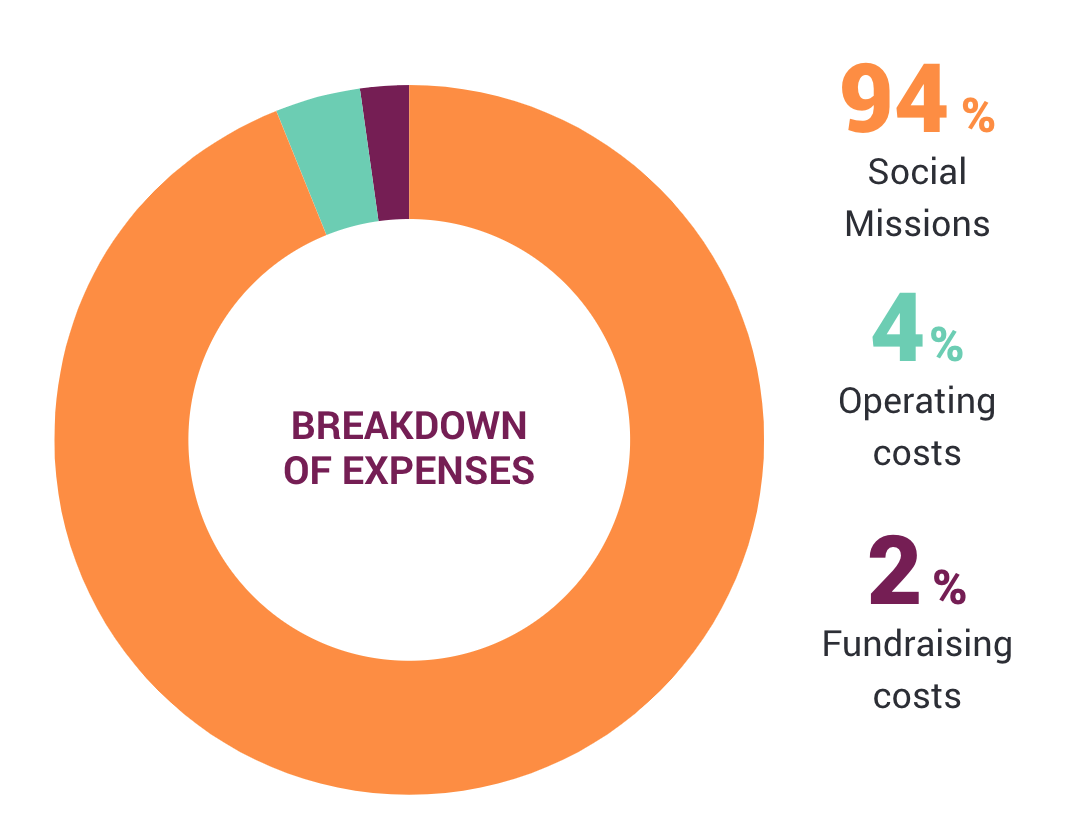 The social mission: covers expenses incurred by Solthis aimed at improving the health of populations by sustainably strengthening health systems in countries with limited resources.
Fundraising expenses: Solthis continued to structure its efforts to seek private funds to support the growth of its operations and to intensify the diversification of its funding. For this purpose, in 2015, the Solthis' Ambassadors Club was created.
Administrative costs: the headquarters of the association is located in Paris. It oversees the operational activities of the field teams and helps ensure the link with academic, institutional and associative partners.
The international social mission includes all spending in the field, including:
operational expenditures: relating to the activities to improve systems and health services (training, equipment for support sites, contribution to overheads and transport), operational research and advocacy.
support to operations: expenditures incurred in respect of the headquarters-field coordination, including HR costs and on-site follow-up mission expenses.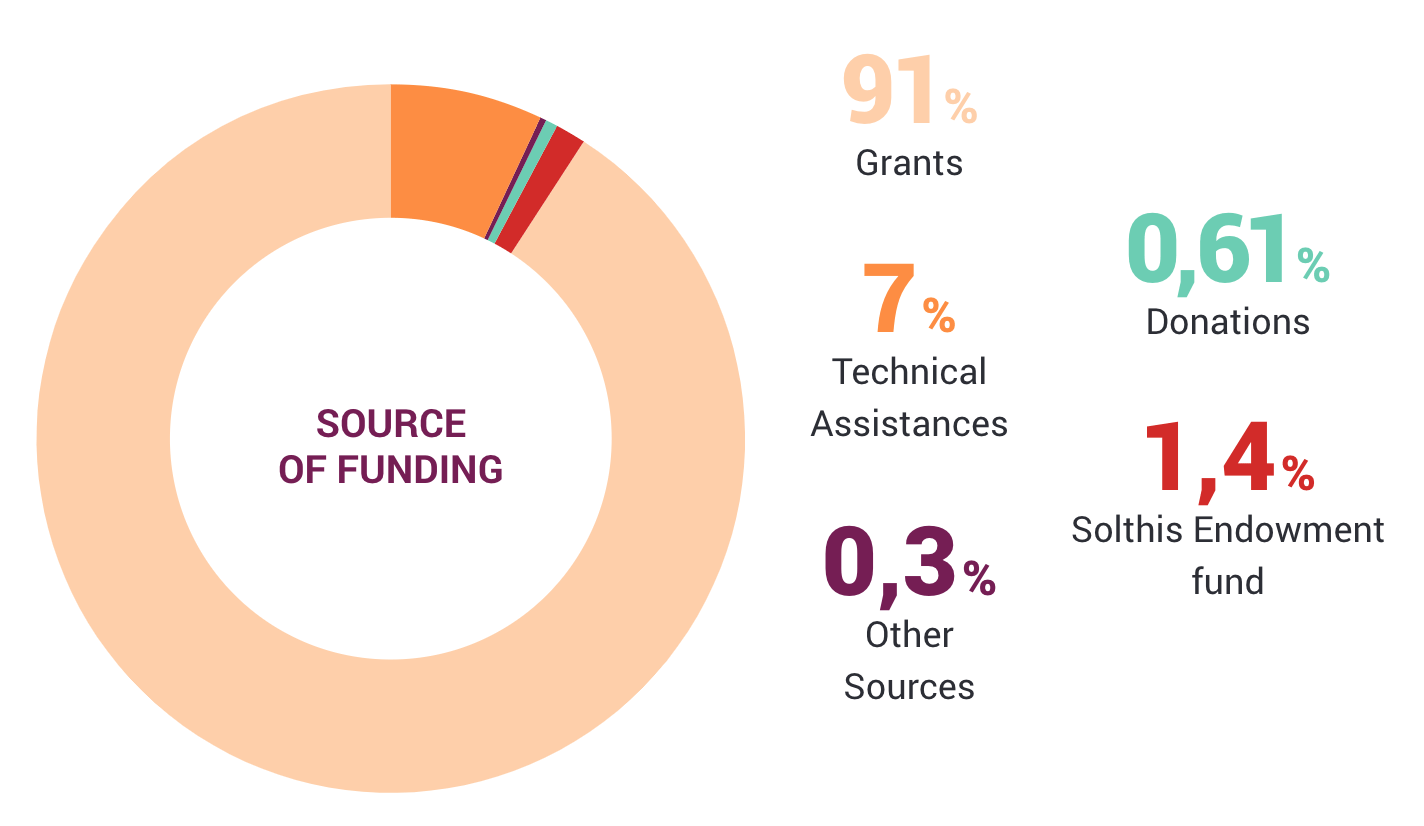 ---
Financial transparency
The 2020 accounts were certified by the statutory auditors from KPMG.
Download the 2020 annual accounts in french
Download all the previous annual accounts