Continuity of care in the Ebola context in Guinea and Sierra Leone: we deeply thank our partners that support us!
5 March 2015 | Informations
GUINEASIERRA LEONEInfectious and emerging diseases
Guinea and Sierra Leone are among the three countries most affected by the Ebola virus, with Liberia. This outbreak has caused a major health crisis and highlighted the weakness of health systems. The disorganization of all health services has severely impacted access to care for all populations. In particular, the continuity of care for people living with chronic diseases such as HIV is seriously disrupted.
With the support of the INITIATIVE 5%, of the FONDATION DE FRANCE and FONDATION BRUNEAU Solthis is currently implementing in Guinea and Sierra Leone, two projects to facilitate continuity of care for people living with chronic diseases such as HIV in the context of the Ebola virus.
These projects aim to ensure the safety of caregivers and patients in health facilities, and to help patients who did not show up at their last consultation (also called "defaulters") to return into the healthcare system. These projects also aim at training and assisting caregivers in the management of treatment interruptions and in strengthening adherence to treatment and care; these already fundamental issues of monitoring HIV patients, are particularly critical in the current context.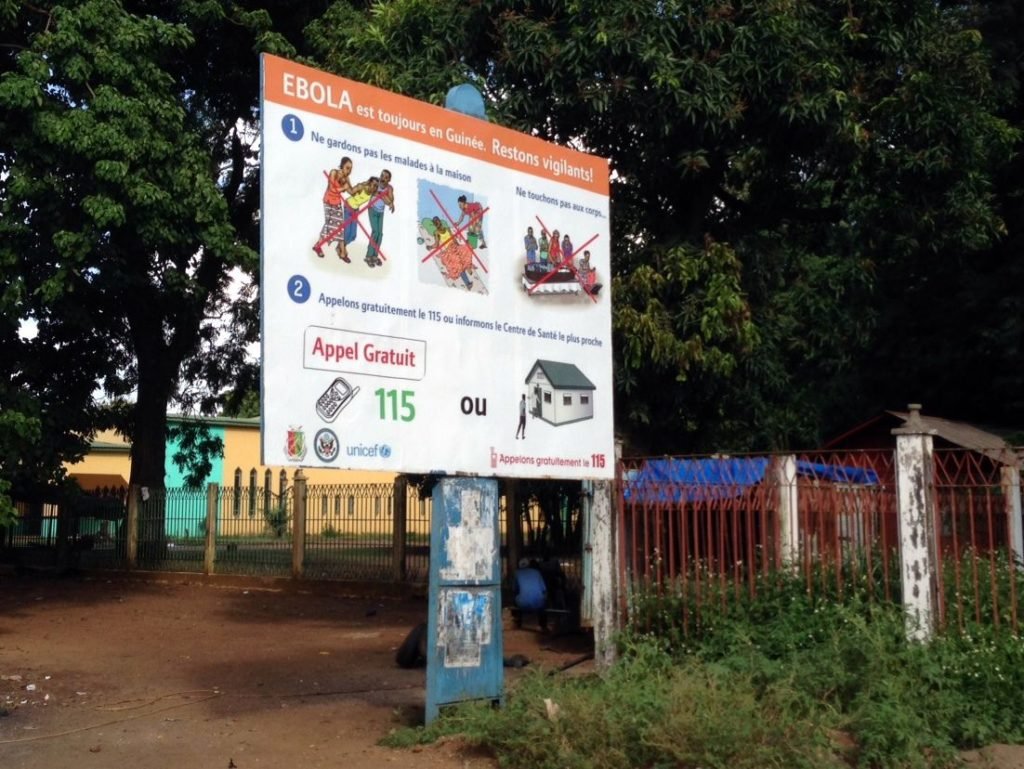 Solthis has thus committed to its local and international partners to support new health care professionals and patients protection measures consistent with national plans Ebola response in both countries. Solthis will do so through training of health workers, technical assistance to check availability of protective equipment in HIV units and monitoring the implementation of preventive measures in the HIV units targeted sites in the project.
This crisis has highlighted the need to reflect on how to rebuild and improve health systems in these three countries: strengthen national capacity for monitoring and diagnosis of future epidemics; revive essential health services; invest in healthcare human resources; or improve health information and supply systems.
WHO and a set of international bodies including the World Bank and the European Union, accompany these countries in this process. Solthis participates in Guinea and Sierra Leone in the working groups developing these national health systems reconstruction plans.