Press release: Signature of the SANSAS project in Senegal
25 March 2021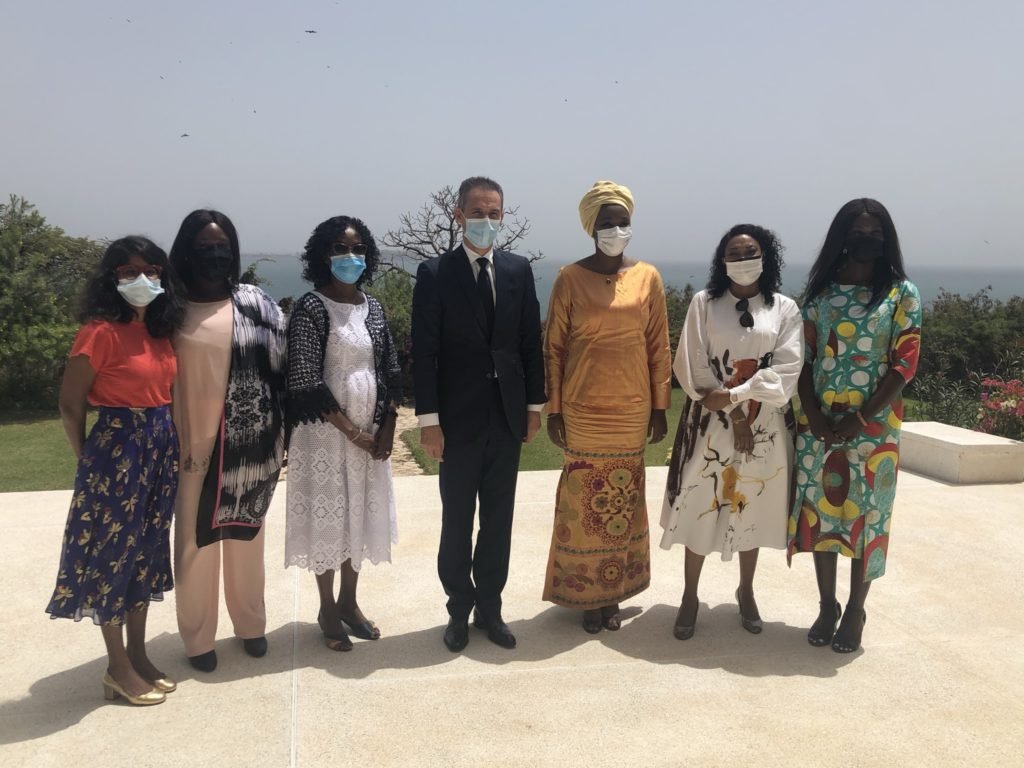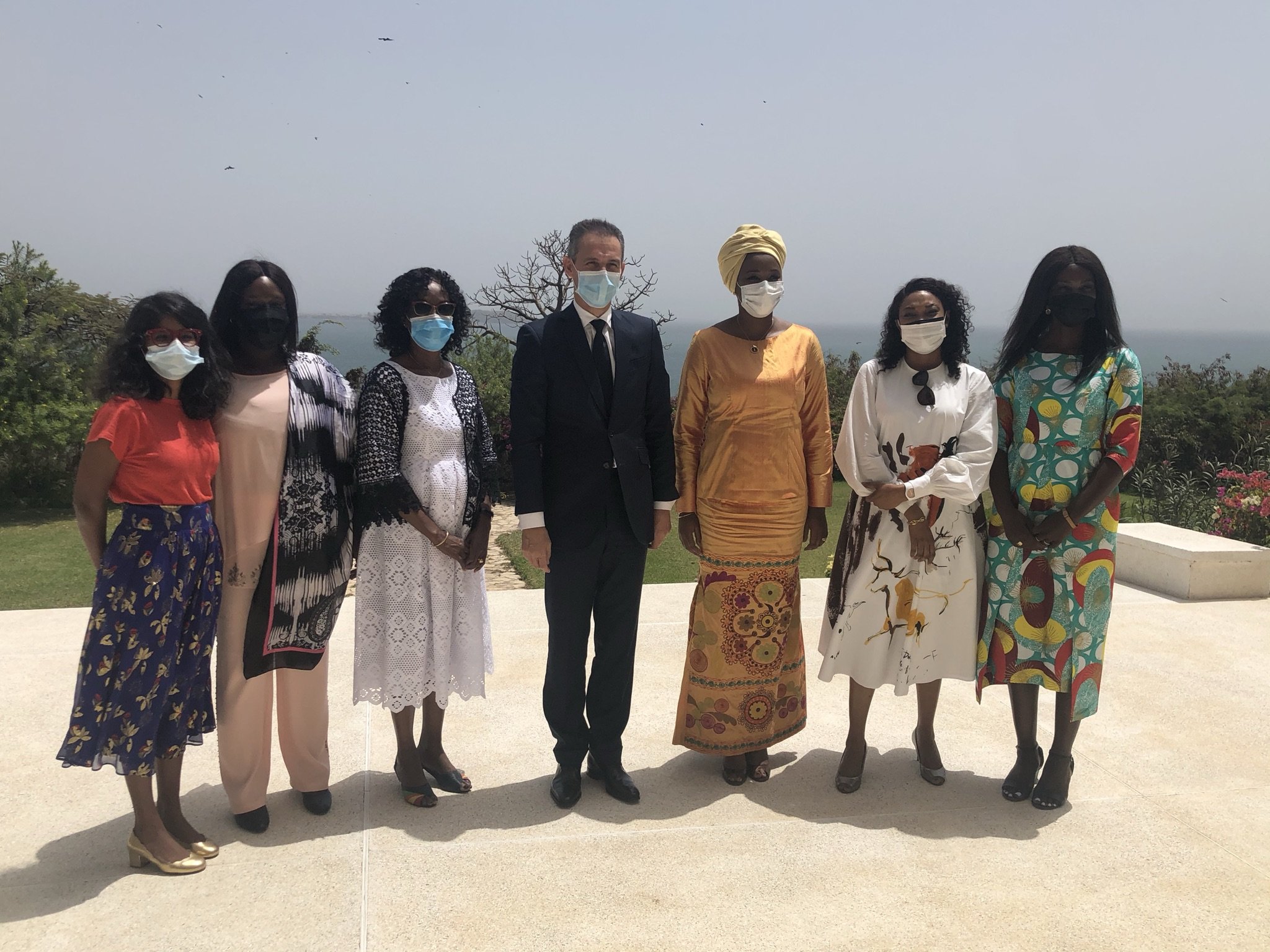 (Dakar, March 25, 2021). The French Development Agency (AFD) today signed a financing agreement with the NGO Solthis for the SANSAS project (Sexual and Reproductive Health of Adolescents and Youth in Senegal). Coordinated by the NGO Solthis, in consortium with ENDA Santé, Equipop, LARTES and RAES, this project is being implemented thanks to a financial contribution from AFD of 8 million euros. The signing ceremony took place in the presence of His Excellency Mr. Philippe Lalliot, Ambassador of France to Senegal, Mrs. Diane Jegam, Deputy Director of AFD, and representatives of the consortium.
The effectiveness of sexual and reproductive health rights (SRHR) for youth and adolescents is still partial in Senegal. Access to family planning services and contraceptive methods is still very limited: 77% of young women and adolescents aged 15 to 19 years report unmet family planning needs¹ .
The project will work to expand and better tailor sexual and reproductive health care and services, build the skills of health professionals, teachers and educational staff, parents and community leaders, reduce gender-based discrimination and violence, and provide communities and decision-makers with in-depth knowledge to influence the adoption of more SRHR-friendly policies.
The project will actively involve the 25,000 targeted youth and adolescents in order to foster their ownership and empowerment. It will also reach 260 health professionals, 200 community health workers from 30 health facilities, 125 local and national policy makers, 920 school staff, 12,240 parents, and 200 community, religious and traditional leaders.
LARTES will conduct several studies in a research approach with operational stakeholders. A study will be conducted in the 20 intervention communes to further analyze the intervention context.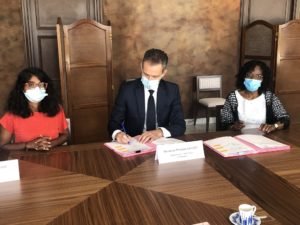 "AFD intends to complement ongoing interventions in Senegal in the field of maternal and child health. The focus is on gender equality and capacity building of civil society organizations in order to develop sexual and reproductive health rights and family planning" explains Alexandre Pointier, AFD Director in Dakar.
For more than 15 years," explains Dr. Sanata Diallo, Solthis' Head of Mission in Senegal, "Solthis has been investing its efforts to make the right to health a reality for all populations. Guaranteeing and promoting the sexual and reproductive health of young people is at the heart of this effort to remedy persistent inequalities in access to appropriate and non-discriminatory health services and to make young people actors in their own health. "
"Gender inequalities and discrimination have dramatic consequences for the health and rights of young people. Deconstructing these negative sexual and gender norms collectively and contributing to equitable power dynamics by accompanying young girls and boys has the power to transform the destinies of millions of young people," explains Marième Ly Diagne, Equipop's Program Manager in Dakar.
"Bringing quality health services closer to communities and specifically meeting the needs of adolescents and youth, whether in rural or urban areas, is a major challenge for Senegal. For this to happen, it is important to rely on a strong mobilization of communities and their resources – community leaders, women's and civil society organizations, youth associations, etc. "Daouda Diouf, Executive Director of ENDA Santé.
Educating and entertaining is our mission for the past 15 years, which we have accomplished with passion and dedication in order to inform, alert and warn young people and women in particular about the challenges of development in Africa," explains Mbathio Diaw, Executive Director of RAES. Because it seems inconceivable that in predominantly female and young societies, public or political community decision-making is still the preserve of men and older people. "
As Professor Abdou Salam Fall, a sociologist at the Institut fondamental d'Afrique noire (IFAN) explains, conducting "embedded research" increases the chances of success in supporting social transformations. It is within this framework that LARTES is committed to producing scientific evidence on the experience of adolescence and young people's reproductive health by working towards a better understanding of the logic of the actors as well as the norms of social organization. This is a basis for dialogue with adolescents but also with health professionals and educators. Beyond that, this framework participates in the co-production of knowledge that takes into account the diversity of the actors and makes it possible to identify the factors of resilience and innovation in the areas of Sédhiou and Mbour. LARTES' ambition is to be a pro-active researcher, mobilizing families, adolescents and youth, state and community partners in a participatory approach.