31 May 2016 | Informations
SIERRA LEONECAPACITY BUILDINGSTRENGTHENING SYSTEMS AND HEALTH SERVICESFighting HIV / AIDS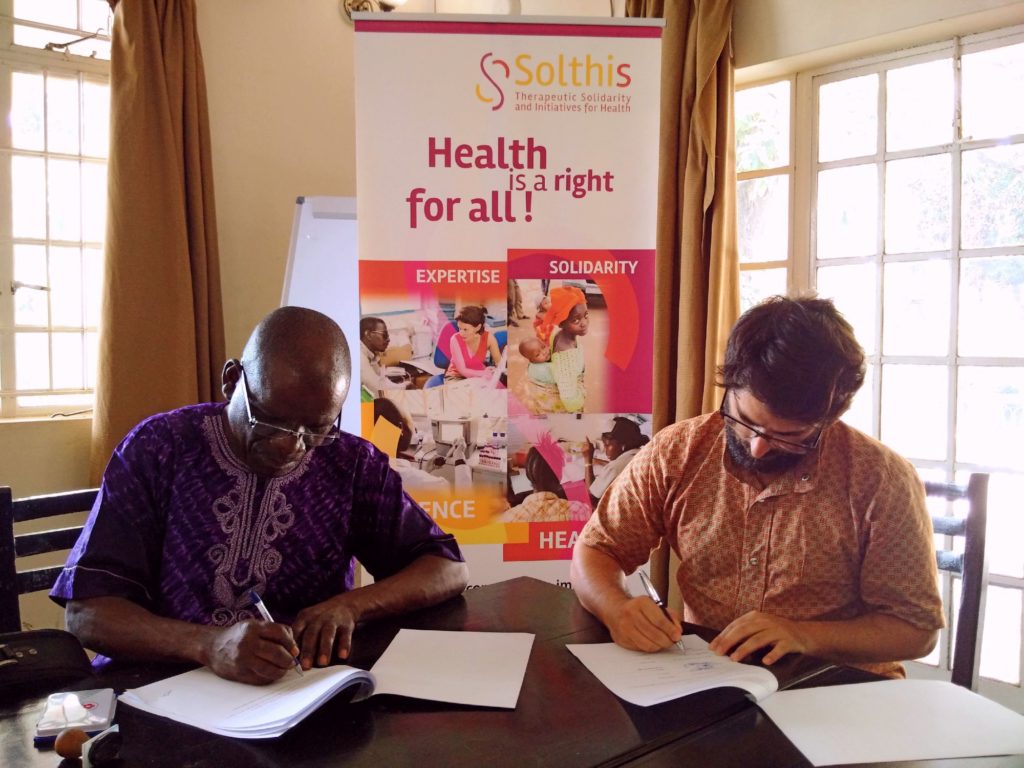 Within the framework of Empower project which is co-financed by AFD with the aim of improving the quality of health care of People living with HIV/AIDS (PLWHA) in Sierra Leone, Solthis signed a new partnership agreement with Nethips (Network of HIV Positives in Sierra Leone) which plays a coordinating, advocacy and capacity building role at country level.
In this context Solthis' work relies on Nethips with its patient support groups in health centers. Solthis provides the network with technical assistance in order to empower PLWHA, yet poorly involved in major decisions about their rights and their health. Indeed, the struggle against any form of stigmatization and discrimination against PLWHA is an important issue in order to improve their health on a long-term basis.
Empower is a three years project and includes capacity building for health professionals and support to institutions.
To know more on Empower project, follow this link