The issues
In the world today, 400 million people lack access to essential care.
Although there has been undeniable progress in terms of global health, there are still huge areas of need, particularly in formulating a long-term solution to health concerns.
This is especially true in Africa, where health systems remain fragile because of a lack of financial resources, organisational issues and human resources. In this context, Solthis is working to develop a concrete, complete and permanent solution to public health needs.
Our strategy
We have based our intervention strategy around the objective of improving access to health services as well as increasing their quality, performance and equity for all, including the most vulnerable.
Achieving this goal would not be possible without addressing issues in every part of the health service and related infrastructure. Solthis has therefore developed its expertise in all the constituent parts of a health system, as defined by the WHO.
Strengthening the constituent parts of health services allows us to contribute to a global dynamic on a country level and to achieve real outcomes in terms of access to, and quality of, medical care, treatment, patient monitoring, health information systems, healthcare finance and the coordination of relevant actors at all levels.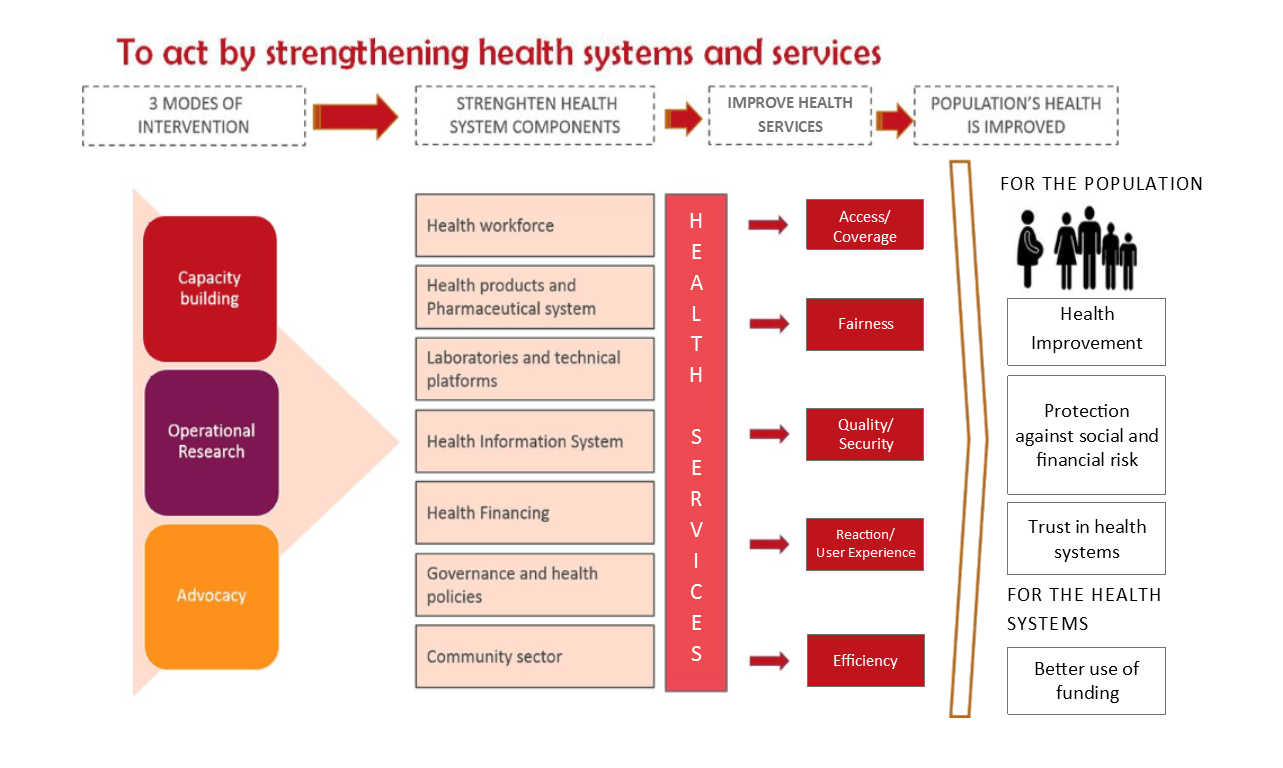 Country action
SIERRA LEONE
NIGER
GUINEA
RDC
MALI
BURKINA FASO
BENIN
COTE D'IVOIRE
SENEGAL
CHAD
BURUNDI
Expertise
HEALTH INFORMATION SYSTEM
OPERATIONAL RESEARCH
HEALTH SERVICE
GOVERNANCE AND HEALTH POLICIES
HUMAN RESOURCES FOR HEALTH
CAPACITY BUILDING
HEALTH PRODUCTS AND PHARMACEUTICAL SYSTEM
LABORATORIES AND TECHNICAL PLATFORMS
ADVOCACY
HEALTH FINANCING
Health priority
HIV / AIDS
Sexual and Reproductive Health
TUBERCULOSIS
EBOLA
HEPATITIS
MALARIA
Maternal and Neonatal Health
Child Health