Niger – Youth Health: feedback on the outreach approach and messages for better sexual and reproductive health
4 March 2019 | Informations
NIGERADVOCACY FOR FAIR ACCESS TO QUALTITY HEALTH CAREFighting HIV / AIDS
On February 3rd, 2019 in Niamey, young people engaged in promoting sexual and reproductive health rights among adolescents and other young people in Niger gathered with their supervisors and Solthis partner, Lafia Matassa, to discuss methods and messages used in their daily outreach towords other young people, parents and community leaders.
A multi-stakeholder dialogue/ talks among young people: the keys of success to awareness-raising actions of the JADES project.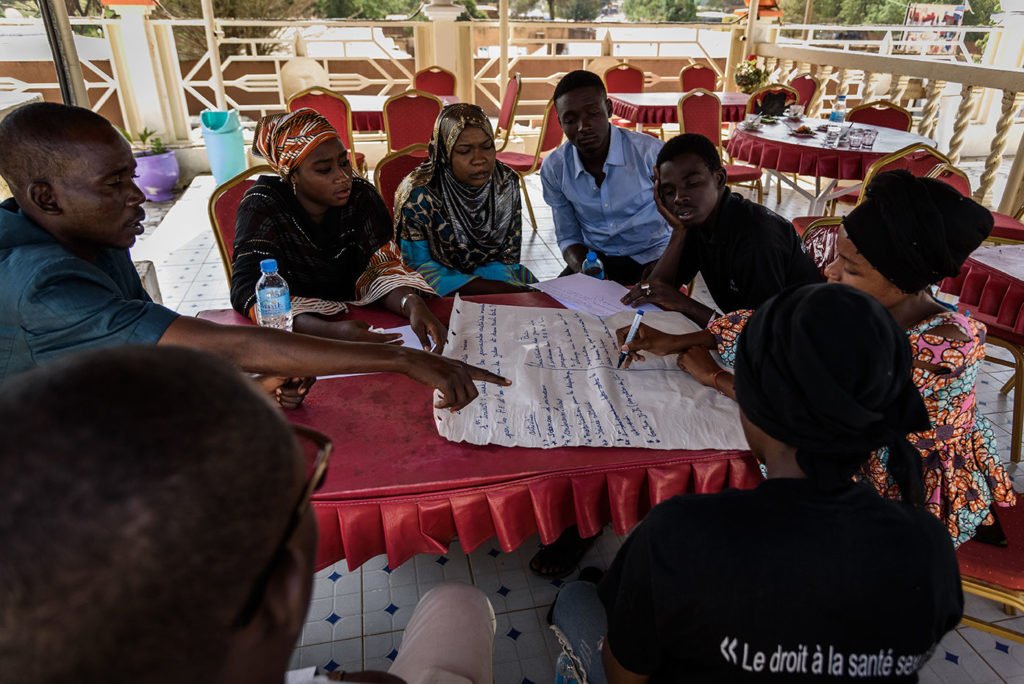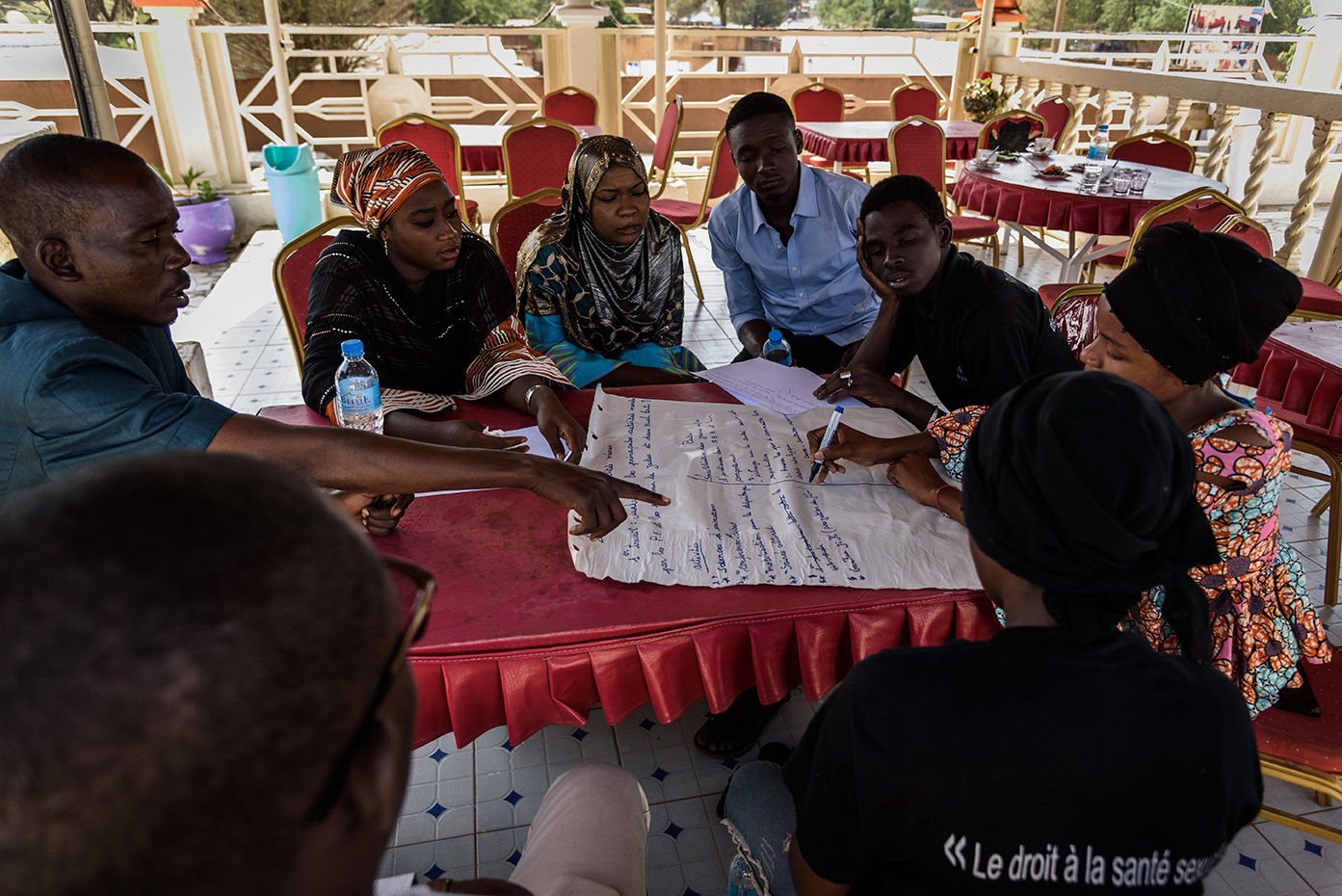 According to Amina, community leader of the NGO Lafia Matassa, and partner of the JADES project, the effectiveness of the  program is "really based on this multi-stakeholder action and the talks organized by young people for young people". "The approach allows everyone to be involved in fighting violence and risky behavior away from young people".
The youth came back to the importance of listening and implementing a friendly environment in their awareness-raising activities so that other young people can enjoy activities in a welcoming and non-judgmental environment. The idea is to focus on providing information tailored to the individual situation of each adolescent, responding to his/her specific questions and possible risks he/she faces according to his/her practices.
For example, one supervisor pointed out that in matters of sexuality, we should not judge youth behavior and distinguish between what would be normal and what would not, but provide public health messages so that young people can make informed choices about their sexuality and avoid risky practices.
Break the ice to talk about young people's rights in sexual and reproductive health: challenge the stigmatizing socio-cultural conceptions and increase young people's knowledge of their rights
Supervisors and the peer-educators highlight the difficulties encountered on the topics related to young people rights, mainly in regards with early marriage, the disrespect of their choices because of existing  social conceptions, whether related or not to religion.
" we often forget to respect  the choice of others". As highlighted by supervisors and young peer-educators, talks about consent are often the subject of ongoing discussions in different activities of the project. Hence the importance of continuing to increase inter-generational dialogues, multiply actions to change the representations about the roles of boys and the city, as well as the primary role of consent to ensure the respect of sexual and reproductive health rights for all, especially young girls.
Learn more about the JADES project
Since 2016, the project has been promoting the actions of young peer educators, relaying awareness among other young people. It is also intended for those around them, including parents, teachers and caregivers, on the assumption that all their surroundings have a role to play in improving their health.
To create dialogue and free speech, the young peer educators organize events throughout the year such as: educational talks between young people on the themes of sexual and reproductive health,  access to care, youth screening activities (so they can know their status), community dialogues with parents, and festive activities: Cultural evening; projection to gather more young people.