MALINIGERCAPACITY BUILDINGFighting HIV / AIDS
A pilot project to promote sexual health in adolescents in order to reduce new HIV infections and deaths related to AIDS/HIV in Mali and Niger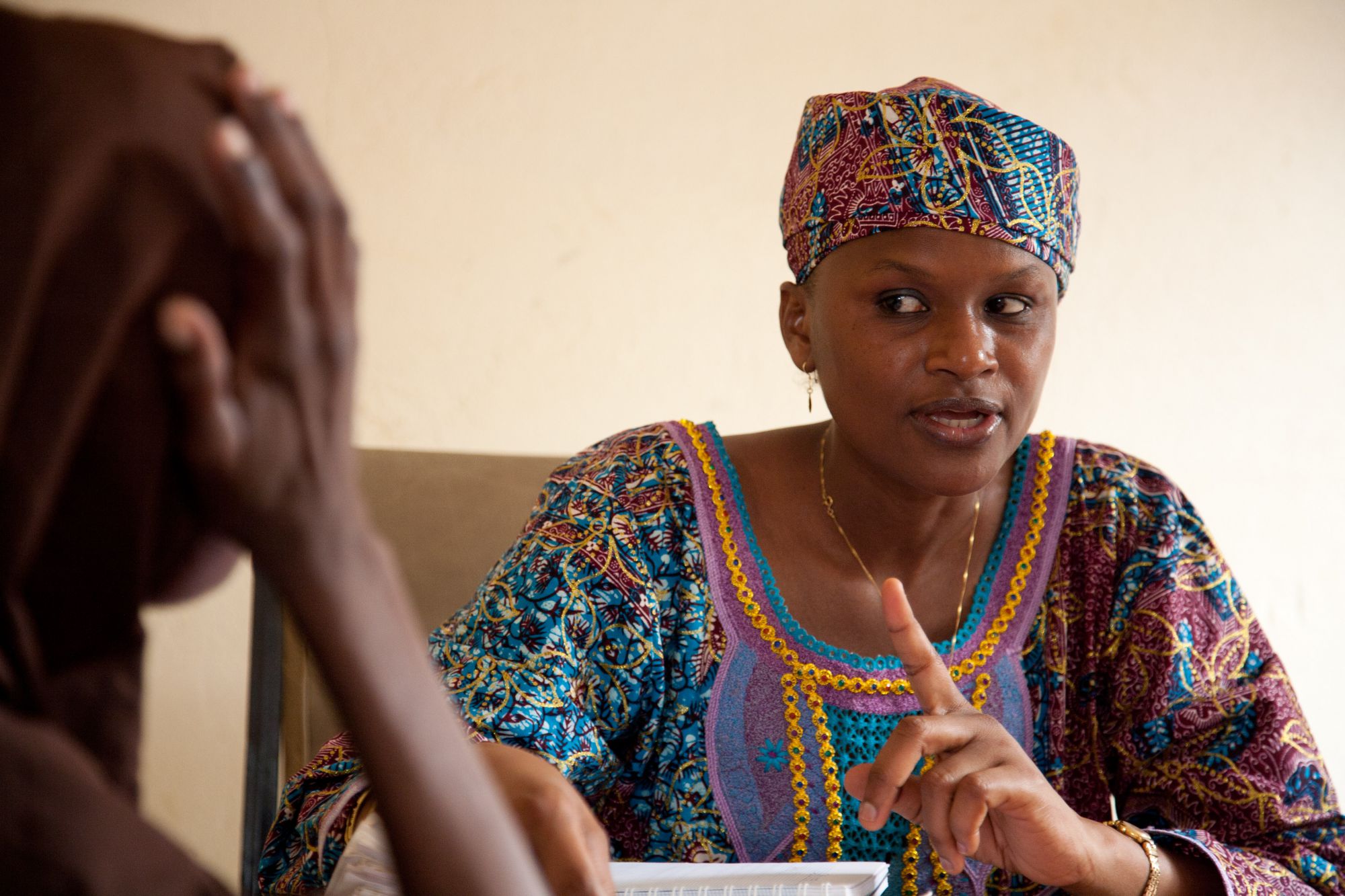 The challenges
Adolescents aged between 15 and 24 represent 39% of all new HIV infections in adults (UNAIDS, 2012). This age group is particularly vulnerable to the HIV/AIDS epidemic due to poor access to services that are not adapted to the specific needs of adolescents. This is particularly acute in young females (nearly 2/3 of new HIV infections are in adolescents between the ages of 15 and 19). Young people, therefore, represent a strategic challenge in the fight against HIV and AIDS, especially as the heightened risk of infection is emphasised by many factors. These include a limited knowledge of HIV and sexually transmitted infections (STI), a lack of access to reliable information, socio-cultural factors linked to sexual taboos, gender inequality and the limited social status of young people, as well as limited demand and provision of SRH services. In addition to this, HIV testing is extremely poor, use of condoms is still rare and few adolescents benefit from advice services. There is no national framework or national protocol adapted to dealing with adolescents.
The JADES (Healthy children and adolescents) Project aims to raise awareness in young people so that they can take charge of their own health, particularly for the prevention of unexpected pregnancies and STIs.
Starting : January 2016
Project area: Mali and Niger
Budget: €1.498.040

Financial source: 5% Initiative (piloted by Expertise France on behalf of the Minister for International Foreign Affairs and Development)

Partners : NGO Equilibres & Populations, the social sciences Lab' Miseli and in Niger the NGO Lafia Matassa  and in Mali the association ASDAP
Recipients: Health ministers and HIV programmes in 2 countries (CISLS (Intersectoral Coordintion of the Fight Against STI/HIV/AIDS) and HCNLS (National Council for the Fight Against AIDS)

Objectives
Contribute to the reduction of new HIV infections and deaths and illnesses related to HIV and AIDS in young people in Niger and Mali.
Activities
Development of communication tools
Training
Mentoring
Awareness sessions
Expected results
Knowledge of what determines access to care and leads to HIV infection in adolescents in Mali and Niger
The creation of a more favourable environment for the implementation of community prevention projects and services for children and adolescents in areas targeted by the project.
Trialling innovative projects based on the empowerment of adolescents to reach different targeted groups of adolescents (in/out of education…)
The evaluation and capitalisation of feasibility and efficiency of projects promoting health with the aim of improving the national strategy.
Strengthening of the ability of national groups (local NGOs, Minister of Education, Minister of Public Health) to promote health and the prevention of new HIV infections in adolescents
Implementation of pilot projects to improve the quality of care for adolescents infected at 4 sites in Niamey and Maradi (Niger)
Evaluation of the efficiency and feasibility of these projects
Strengthening of the capacity of national agencies (MSP, ULSS (local health units)) to care for adolescents infected by HIV and AIDS
This English translation has been possible thanks to the PerMondo project: Free translation of websites and documents for non-profit organisations. A project managed by Mondo Agit. Translator: Michelle Houghton; Proofreader: Thomas McGuinn.