« Tri-ARV pursuit » : Solthis created a board game to test and consolidate knowledge of health professionals
Strengthening the task shifting to paramedics to improve decentralized patient management of HIV/AIDS in Niger
10 March 2016 | Informations
NIGERCAPACITY BUILDINGHEALTH PRODUCTS AND PHARMACEUTICAL SYSTEMHUMAN RESOURCES FOR HEALTHFighting HIV / AIDS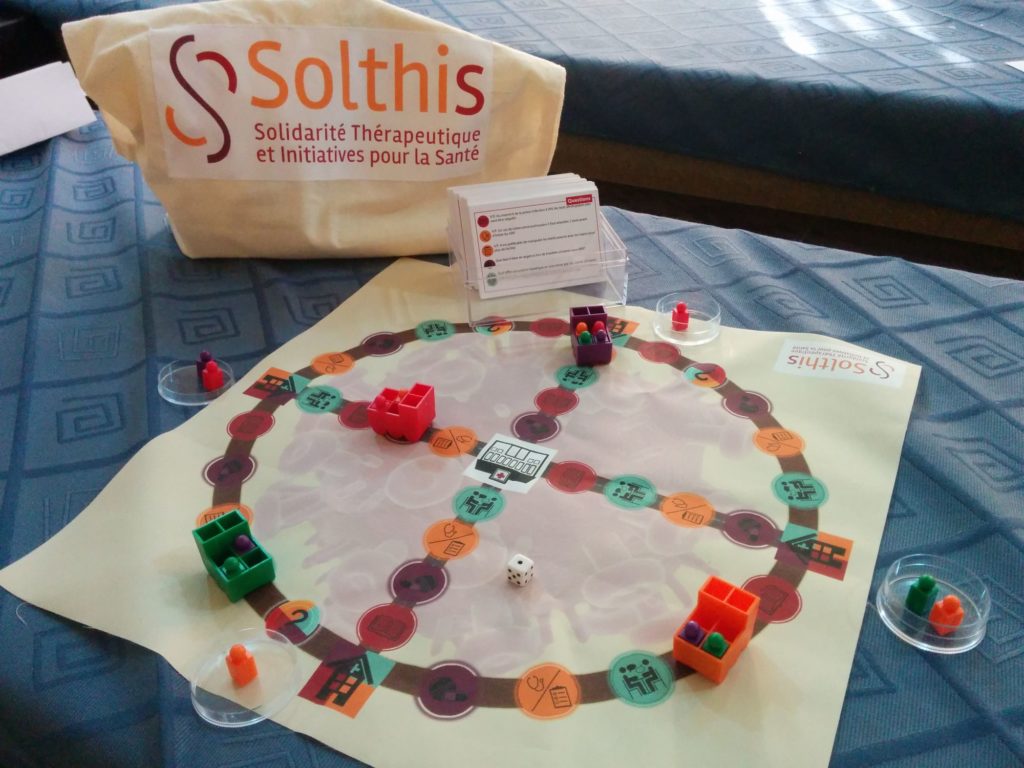 Inspired by Trivial Pursuit, Solthis developed a prototype game whose aim is to test and consolidate essential medical knowledge and pharmaceutical skills.
Such an innovative tool, the « Tri-ARV pursuit », has been conceived as part of a project financed by Sidaction and the Bettencourt-Schueller Foundation (FBS) and is intended to consolidate paramedical professionals' skills so to improve patient management and put health actors in charge of dispensing antiretroviral medicines (ART). This is a central issue in a context of limited medical resources such as in Niger, specifically in the district hospitals in the Tillaberi and Dosso regions.
The « Tri-ARV pursuit » board game has been conceived and designed by Solthis as part of the CASSIS project to strengthen medical skills by an active learning in order to improve decentralized HIV-positive patients management in Niger.
The first training session took place in Niamey from March 1st to 5th. 23 paramedical professionals from Tillaberi and Doso dostrict hospitals and 2 mentor-doctors took part to the advanced training which has been carried out successfully.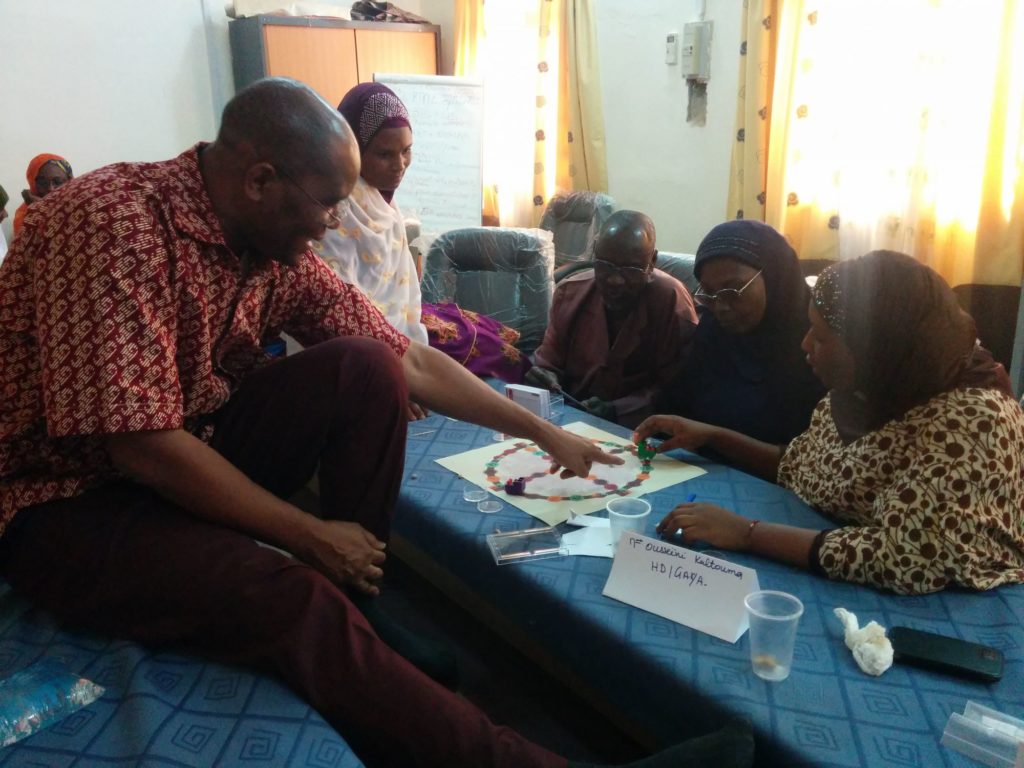 Context and Project
In Niger two out of three people need an antiretroviral treatment (ART) but don't have access to it.
Lack of doctors and a weak patient management of HIV/AIDS decentralization are among the major issues precluding ART treatment dispensing. The Minister of Health of Niger launched a delegation of tasks to paramedics (nurses and mid-wifes) program to deal with the critical shortage of health care workers.
CASSIS project is financed by Initiative 5% – implemented by Expertise France and led by the French Ministry of Foreign Affairs – and Bettencourt Schueller Foundation (FBS).