UNAIDS Report on the global AIDS epidemic
Download the new global report on UNAIDS website
---
UNAIDS REPORT : 15 years, 15 lessons
How aids changed everything : 15 years, 15 lessons of hope
We have reached a defining moment in the AIDS response. Against all odds, we have achieved the AIDS targets of Millennium Development Goal 6. AIDS changed everything. In these pages are valuable insights and ground-breaking and heart-warming experiences from the innovative and exciting work that partners, communities and countries have done and are doing in the AIDS response. There are also heart-breaking stories about the challenges that still remain. More on How AIDS changed everything

Data 2014 available with a visualization tool
---
90-90-90 – An ambitious treatment target to help end the AIDS epidemic
| | |
| --- | --- |
| | By 2020, 90% of all people living with HIV will know their HIV status. By 2020, 90% of all people with diagnosed HIV infection will receive sustained antiretroviral therapy. By 2020, 90% of all people receiving antiretroviral therapy will have viral suppression. |
---
VIH.ORG : actualités du VIH

Intended for all those affected by HIV (health professionals, associations, institutions, phas, North and South), VIH.ORG is a news site, debates and discussions on the fight against AIDS as a participatory space Francophone community.
---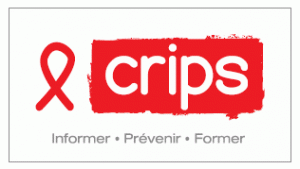 Crips (Centres régionaux d'information et de prévention du sida)
---
PlusNews
News Agency UN specialized on HIV in Africa.
---
Sidanet

The French Information Network Sidanet
a network of African and European partners
a unifying website that gathers and synthesizes information from different countries
an electronic journal: the items are evaluated, validated, clearly identified and referenced
the essential information on HIV / AIDS This project is supported by the Francophone Information Highway Fund of the Intergovernmental Agency of La Francophonie.
---

REMED
ReMed is a hub of discussion about problems related to drugs in developing countries.
---
Resapsi
African Network of Practitioners providing care for people living with HIV / AIDS.
---
UNITAID
The mission of UNITAID is to contribute to facilitate the access of developing countries to treatments against HIV / AIDS, malaria and tuberculosis by reducing the price of medicines and diagnostic tools for quality, which are TODAY ' Today too expensive for most developing countries, and make them available as soon as possible.
To accomplish its mission, UNITAID uses a sustainable, predictable and additional to generate stable demand for drugs and diagnostics, and thus influence market mechanisms to significantly reduce prices and increase availability and supply.
UNITAID is a global price-cutting competition.
In 2009, UNITAID is launching an international campaign to thank the contributors who have helped countries in three years, the provision of 12 million treatments in 93 countries, and to encourage more countries to support it.
---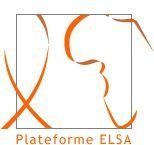 Plateforme ELSA

Created in 2002, the "Plateforme Elsa" (Together Let's fight against AIDS in Africa- Ensemble Luttons contre le Sida en Afrique) is a consortium of French associations involved in the fight against HIV / AIDS: AIDES, Le Planning Familial, Sidaction, SIS Network, Solidarité Sida and Solthis. Through these member associations, it is more than 80 African community associations who are partners of this platform.
This common space for reflection helps strengthen exchanges between French and African stakeholders to improve the overall management of people living with HIV / AIDS and the effectiveness of actions in the fields. The Platforme Elsa is also an excellent French resource center on HIV / AIDS in Africa.
---
Acting and reacting against HIV