SIERRA LEONEADVOCACY FOR FAIR ACCESS TO QUALTITY HEALTH CARECAPACITY BUILDINGGOVERNANCE AND HEALTH POLICIESHEALTH PRODUCTS AND PHARMACEUTICAL SYSTEMHUMAN RESOURCES FOR HEALTHSTRENGTHENING SYSTEMS AND HEALTH SERVICESFighting HIV / AIDS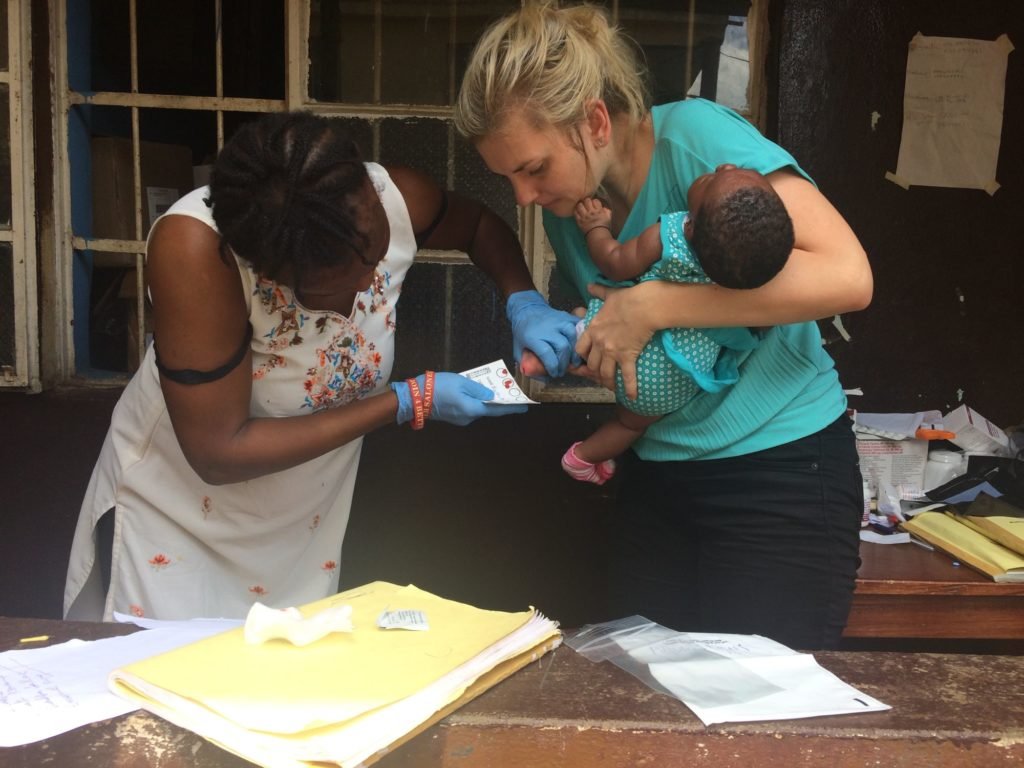 Challenges

In Sierra Leone, only 33 % of patients needs in terms of antiretrovials treatments are covered, and only 15 % for childrens. People living with HIV/AIDS (PLWHA) are low involved with desicions concerning their rights and their health, because of the lack of knowledge and communication with health professionals.Support groups to PLWHA are suffering from weak capacities, as well as the national network PLWHA Nethips that cannot adequatly fulfil its roles in coordination, advocacy and capacity developpement of its affiliated groups. Moreover, the health system is deficient concerning human ressources which are underqualified, caregivers with negative attidute towards the PLWHA and a high rate of lost to follow-up. It is crucial that we also emphasize the context of the Ebola epidemic. That crisis highlighted the need to strengthen the capacities of PLHIV and of civil society in order to ensure continuity of care.
Startup: January 2016
Area of Intervention: Sierra Leone
Budget: 1,487,988 €
Funding source(s): AFD, the Government of Paris, and the Bettencourt Schueller Foundation (currently funding research jointly)
Beneficiaries: NETHIPS (Network of HIV Positives in Sierra Leone)
Objectives
To help strengthen civil society and encourage the people of Sierra Leone to exercise their right to health
Empowering users for quality, patient-centered care in three districts (Urban West, Rural West, and Port Loko) in Sierra Leone.
Activities
Technical assistance / Training / Community Support / Advocacy
Supporting Persons Living with HIV (PLHIV)
Provide training and support for NETHIPS to help it:

Develop and implement its strategic plan

Evaluate the needs of support groups for PLHIV, strengthen their capacities, and provide them regular support

Promote respect for the rights of PLHIV and fight stigmatization and discrimination

Train leaders of support groups for PLHIV (raising awareness of how to protect against the Ebola virus)

Support implementation of the treatment access Community Observatory
Support health care professionals
Monitor and advocate for maintaining supplies of Ebola protective equipment in HIV care centers. Support the implementation of precautionary measures by health care providers in HIV units.

Evaluations / Needs analysis / Participatory diagnosis

Enhance the skills of caregivers to work with adult and pediatric patients and in PTMCT

Support health care organizations

Provide support in the form of equipment and consumables

Implement programs to search for patients lost to follow-up

Prepare observational aids for patients and patient support groups

Strengthen the capacities of health advocates for PLHIV
Support national institutions
Technical assistance to:

Update national care protocols

Implement option B+ for the national PTMCT program

Help district pharmacies manage stocks and supplies

Make local health care officials aware of how to incorporate HIV in their routine activities: provide joint on-site training and supervision.

Advocate for incorporating HIV care in training courses for doctors and nurses

Carry out funding activities
Credits: translated by Stephen Volante of Translators without Borders